Discover more from Moments Matter: Thriving With Metastatic Breast Cancer
My name is Renee Kranking. I am living with metastatic breast cancer. I am a wife, mother, and breast cancer warrior. These writings will be a legacy I leave my son. This is my story.
Banana Bread
Banana Bread was the first thing that I baked as a child. I remember pouring over my mom's recipes, and this one jumped out as easy to tackle. I was only 9 years old afterall! It has served me well and is one of Mason's favorites.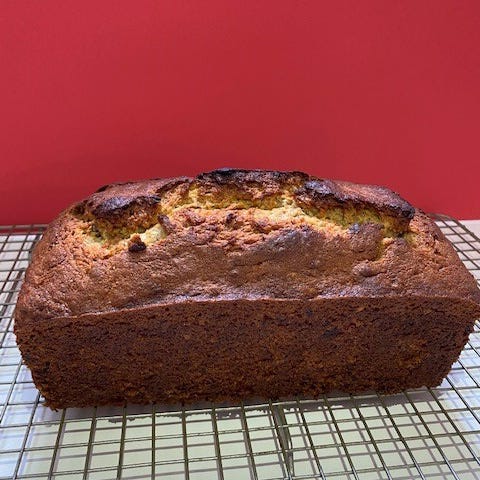 Ingredients
1 cup sugar

1/2 cup unsalted butter

1 tsp vanilla

2 eggs

4 ripe bananas, mashed

2 cups all-purpose flour

1 tsp baking soda

1/2 tsp salt
Cream butter and sugar until well combined. Add eggs and vanilla and beat until fluffy. Add mashed bananas and mix well. Fold in flour, soda, and salt. Mix until all ingredients are combined. Don't over mix. Place in a well-greased 9 x 3 x 2 inch loaf pan. Bake at 350 degrees for 55 to 60 minutes.